Infrastructure

MANUFACTURING FACILITY
IN-HOUSE CAPABILITIES
PARTNER CAPABILITIES
Manufacturing Facility
Our Machine shop includes advanced CNC Turning machines and 4 Axis VMC Machines and other specified mechanical machines and equipment – capable of Milling, Knurling, Drilling, Boring, Threading, Tapping, Grinding for production of high precision mechanical components and fabricated items with consistent accuracy.
We have separate assembly and packing area for specialized items and a separate fabrication section with well equipped MIG & TIG Welding machines.
Our Machine shop includes-
Vertical Machining Centre (VMC) - LML Ltd (4 Axis with UCam Rotary, Travel Resolution: 0.001 mm-1 micron)
Vertical Machining Centre (VMC) - Manford STM Taiwan, , Travel Resolution: 0.001 mm-1 micron
CNC Lathe- LML Ltd- (350 mm Center Distance, Travel Resolution: 0.001 mm-1 micron)
CNC Lathe- LML Ltd- (700 mm Center Distance, Travel Resolution: 0.001 mm-1 micron)
Gear Shaper- Axis, Italy
Conventional Lathe- From 6 ft to 16 ft (IIMC, Kirloskar, Nodo – 6 Nos)
Milling M1TR- Armstrong, Taiwan
Milling Horizontal- Arno Italy
Surface Grinder - Guru Ram Das
Centreless Grinder- Paragon, Taiwan
Drill Machine- Parmar
Tapping Machine- Kalsi
Bandsaw- Veekay
Profile Cutting- EsabIndia
TIG Welding Machine- EsabIndia
MIG Welding Machine- Electra
Hydro testing Machine- ME
Machining Capabilities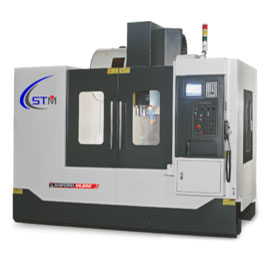 VMC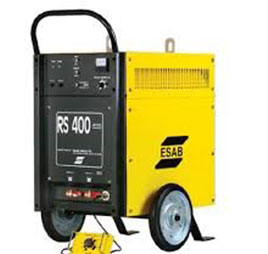 Tig Welding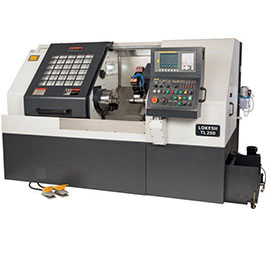 Cnc Lathe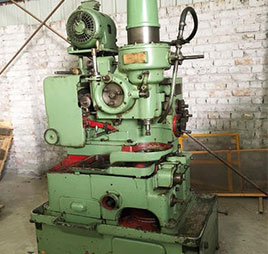 Gear Shaper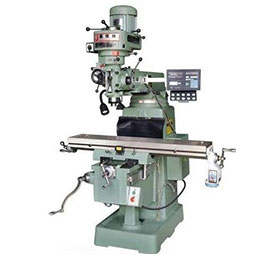 M1TR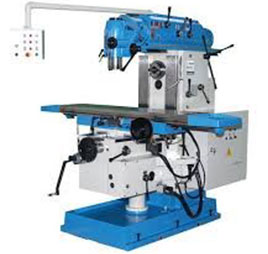 Horizontal Milling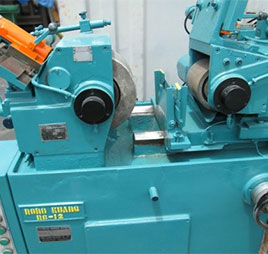 Centreless Grinding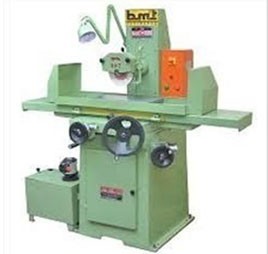 Surface Grinding Machine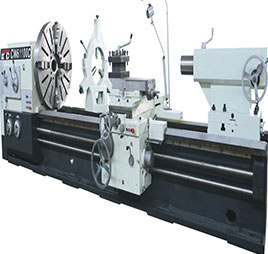 Conventional Lathe Machine
In-house Capabilities
We have more than 18 years of experience in manufacturing of all types of precision machined components with exacting tolerances and critical dimensions to heavy machining jobs on our wide variety of machines.
Our current manufacturing facilities enable us to perform wide variety of operations on different machines like-
Complete machining in 1 go/setup on 4-Axis VMC Machine.
Complete Machining on VMC through 3-D Software Program.
Complete Machining in combination of CNC & VMC Machine.
CNC Turned Parts, Precision Turned Parts , Precision Auto Parts, Threaded Parts, Complex CNC Parts CNC Machining of various types of parts and material in various shapes on Advanced CNC Machines.
Material Cutting/parting operation on Profile Cutting, Gas Cutting, Band Saw, Pipe Cutter Machines.
Material Machining/Shaping and Blanking operations on Horizontal Milling, M1TR, VMC Machines.
Milling, Drilling, Slotting ,Countering operation- VMC, M1TR
Tapping Operation on Tapping, VMC and M1TR Machine.
Knurling and Teeth Cutting operation on Gear Shaper Machine.
Welding operation on TIG/MIG Welding Machine.
Grinding operations on Surface Grinding & Centre less Grinding Machine.
Complete machining- Turning, Boring, Threading, Shaping, Facing etc of Big and small Shaft ,Rotors, Rollers, Tie-Rods, Valve Body on Heavy Duty Conventional Lathe Machines.
We have experience of procurement and machining of different array of materials over the last 18 years like- Mild Steel ; Alloy Steels (EN8, EN9, EN19, EN24, EN26, EN31, EN36, EN42. EN353, SAE8620, HCHCRD2, HCHCRD3 etc) ; HSS ; Aluminum & its Alloys ; Brass & its Alloys; Stainless Steel (SS- (202,303,304,316,316L,410,420,440C,603 etc); All grades of Nylon; Different grades of Castings & Forgings.
Flexibility in small batch manufacturing.
Proven track record of working with major OEM'S.
Expertise in understanding of Indian, American, European & Korean Standards.
Customized Assembly components with part assembly capabilities.
Highly skilled professional and experienced work force.
Flexibility and reliability, from the simplest to most complex parts are manufactured with exacting tolerances.
Continuous improvement initiatives and investment, to make quality products at competitive price and optimize delivery.
In-house fabrication section.
Immense knowledge and experience of Manufacturing Die, Moulds, Tools & Fixtures also.
Exporting (All over the globe) of precision machined & fabricated components as per set quality standards and delivery terms of customer.
Partner Capabilities
Nickel Plating
Zinc Plating
Anodizing
Hard Chrome Plating
Heat Treatment
Induction Hardening
Auto-Blackening
Wire Cut & EDM Facilities
Cylindrical Grinding