About Us

Prolific Engineers (PE)- An ISO 9001-2015 Certified Company- is a leading manufacturer and supplier of precision machined and fabricated components.
Established in 2002, by Mr. Satish Upadhyaya with more than 30 years of industrial experience under his belt, Prolific Engineers (PE) has always strived to produce and continually develop quality components with exacting tolerances at a competitive price with complete focus on customer satisfaction.
We provide total manufacturing solutions through the combination of our team of highly qualified and trained professionals who have years of experience in their respective field and our In-House fabrication and machining sections including- advanced CNC Turning machines and 4 Axis VMC Machines and other specified mechanical machines and equipment – capable of Milling, Knurling, Drilling, Boring, Threading, Tapping, Grinding for production of high precision mechanical components and fabricated items with consistent accuracy which enable us to deliver components in a timely manner.
The best reflection of our company is in the array of components we manufacture for our customers. From components with exacting tolerances up to 10 microns to heavy machining jobs with variable sizes and lengths.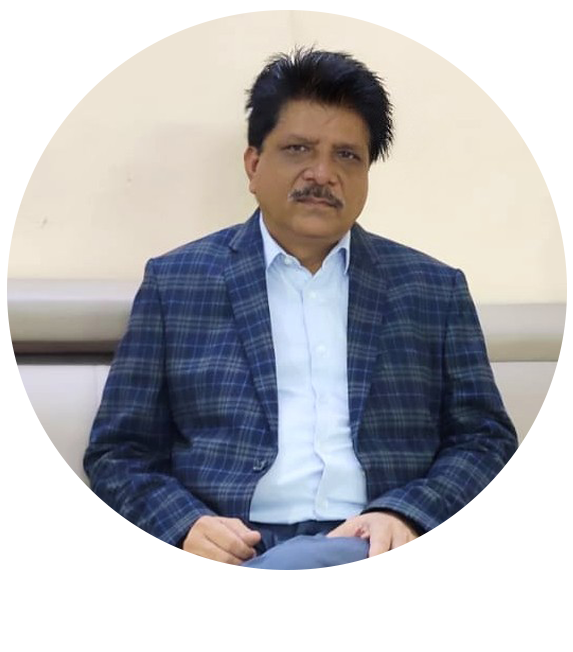 We are currently manufacturing and supplying components for our existing customers for the following sectors-
Components for
Key Cutting Machine & Futura Machine for Automobile.

Equipment of Railway and Metro Tracks, Engine, Connector Assembly, Convertors of Locomotives, Panels, Tap Changer, Machine Contactor.

Manufactures of Packaging Machines of – Aseptic Liquid, Film, Flexible, Multi-Track Machine, Collar Type Machine, Lined Carton, Case Packaging, End of Line Packaging, Bottle Filling Machine.

Manufactures of Plants for Soap Bars, Liquid Soaps, Detergents, Fatty Acid, Glycerin Distillation.

Manufacturers of Material Testing Instruments- Cement, Concrete, Condition Monitoring Systems.

Manufactures of Hydraulic Winches, Tower Crane Winch, Winch Drive Systems.

Manufactures of Industrial and Food Grade Screw Pumps and Gear Pumps.

Manufactures of Hydraulic Lifts, 3-point coupling, Tractor Industry Equipments.

Manufactures of Extruders and compounding Machines, Rotary and Diverter Valves, Hoppers for Plastic Processing Industries.

Manufacturers of Complete Pneumatics Systems- Cylinders, Valves, Actuators etc

Manufacturers of 3-point Linkage across market.
We are also manufacturers & exporters as per standard design of-
Weld Neck Flanges, Blind Flanges, Couplings & Nuts

Fabricated Rotors and Shafts

High precision CNC Turned & VMC Milled Parts as per set and customized design.
We have experience of procurement and machining of different array of materials over the last 18 years like- Mild Steel ; Alloy Steels (EN8, EN9, EN19, EN24, EN26, EN31, EN36, EN42. EN353, SAE8620, HCHCRD2, HCHCRD3 etc) ; HSS ; Aluminum & its Alloys ; Brass & its Alloys; Stainless Steel (SS- (202,303,304,316,316L,410,420,440C,603 etc); All grades of Nylon; Different grades of Castings & Forgings.
We always strive to exceed our customer's delivery, stocking and quality expectation and are always on the lookout for new customers and have capabilities for expansion of Plant and Machinery as per our customer needs.
Mission Statement
Our mission is to produce and continually develop quality products at a competitive price while fostering a climate of team work and critical thinking. We will always strive to service our customer with the utmost integrity and to their satisfaction.

It is our goal to ensure our mission by continuous self improvement, growth in our operations and employees, while maintaining profitability to the benefit of our customer, employees and organization. All employees will work together in combining their efforts and skills to ensure our mission and goals are fulfilled on a courteous manner.
Values Statement
We will-
Act with honesty and integrity

Treat people with respect

Conduct all business lawfully

Accept individual and collective responsibility

Strive for customer satisfaction

Improve and innovate continuously

Never be wasteful

Always work effectively and efficiently
Quality Policy
We are committed to provide QUALITY manufacturing of precision machined and fabricated parts through dedicated & qualified team with constant focus on Quality, Innovation, Engineering, Timely Solution and Customer Service with integrity, Values with continuous improvement.

Happy Clients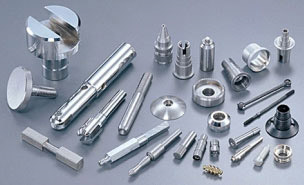 Perfect Solutions
For Any Industries
+91 981 108-2400